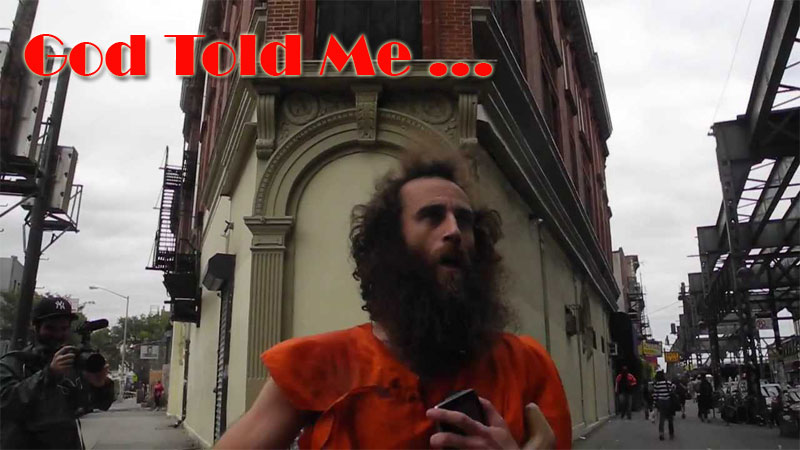 If God has something to reveal to you, He will reveal it to you. He won't be using a self-professed prophet as an intermediary.

Tom Bradford – Bible Teacher
It is not uncommon in congregations of any denomination to have members claiming that God "talks to them" or they have dreams or visions from God. Some are humored, but most are not taken seriously. Those who are, can be very dangerous.
In all my years of observing these types of people, not even one of their dreams, visions or prophecies has come true. Not one. Oh yes, they will claim to have had past success, but neither I nor anyone I trust has ever witnessed it. Some claim that these people are well meaning. I do not believe that. If they were well meaning, they would stop what they are doing after the first "prophecy" proves false. At best, they are self-aggrandizing, wanting to look and feel superior to others. Hardly a biblical character quality. At worst they are deliberately manipulative and controlling in a cultic sense.
In the words of bible teacher Tom Bradford
The biblical test for a self-proclaimed prophet is very simple. They can never be wrong. If they claim that God told them thus, and it doesn't happen, they are a false prophet. There are no second chances. That must always be our test as well.
Real prophets are very, very rare. In fact, there may not have been one in over 2,000 years. They are recognized by being 100% accurate in what they proclaim. They are not popular because they do not foretell of good things. People mostly shun and hate them because they are saying things people do not want to hear. They are rejected by churches and congregations. Most of them do not want to be prophets and try to avoid it at all costs, with God eventually forcing them to undertake the role.
Contrast this with all the modern "prophets" who are popular, eagerly seek the status, and fortune-tell of pleasant banalities which God would never use to get His message across. Things like:
You will become rich
God is bringing you a husband/wife or boyfriend/girlfriend
You will have a child
You will find your lost item/pet
God will do something on this date
Then there are the insidious "prophets" who manipulate to their advantage with things like:
God told me you should give the church your money/posessions/time
God appointed me spiritual leader over you
God said you must leave your "disobedient" husband/wife
And the catch all … God said He will [insert calamity] if you do not obey His words that I have told you
The latter false prophets are just downright evil. Many atheists would even be repulsed by that level of manipulation and moral deceit. Perhaps so many atheists exist because of this type of moral bankruptcy in man-made religion. None of this is biblical.
Whenever the prophecy does not come to pass, the "prophet" will claim various things absolving them of any accountability. Among these are:
Your faith [or that of the congregation] was not strong enough
You disobeyed in some way, so God did not deliver
In your heart, you refused to believe the "prophet," so God did not deliver
The message was correct, but God has adjusted His timing
God was just testing you
None of these excuses are biblical either. All have the same foundation. You are the idiot and they are the wise one who knows what they are doing. Most people buy it, because they desperately want to have the kind of faith that the righteous people in the Bible displayed. The "prophet" knows this and will use it as a lever to manipulate.
How can a person be so gullible as to believe the false prophet? Telling a person God spoke about them in a dream or vision appeals to their own vanity. I am so important that God spoke of me in a dream to a prophet! People will believe some pretty outrageous things if it appeals to their egos. They are obviously a real prophet, because God spoke to them about ME! This enables the "prophet" to both gain credibility and further their own status.
Surely God does not mind, does He? After all, these people, although false, are still displaying some kind of faith in Him and attempting to do His work. They are just a bit over-zealous or misguided, perhaps arrogant too. Even if that were the truth, consider God's own words in the Old Testament [emphasis mine].
But the prophet who presumes to speak a word in My name, which I have not commanded him to speak, or who speaks in the name of other gods, that prophet shall die. And if you say in your heart, 'How shall we know the word which the Lord has not spoken?'— when a prophet speaks in the name of the Lord, if the thing does not happen or come to pass, that is the thing which the Lord has not spoken; the prophet has spoken it presumptuously; you shall not be afraid of him.

Deuteronomy 18:20-22
God's penalty for false prophecy is death. Let me be very clear, I am not advocating for any harm to people who do these things. I am just underscoring how serious God considers this infraction. It is highly doubtful He will just chuckle at their antics and let them slide.
So, stop it already.  God does not talk to you.  He does not give you visions or dreams. If you sincerely believe that He does, then you need a mental health checkup.  It is more likely you just want to feel important and delude yourself into thinking this happens. Even worse, you are invoking the Name of God to deliberately manipulate and control others. Things will not end well for you. 
If you feel you are a prophet of God, go ahead and give it a shot. If you are wrong, even once, then according to God you are not a prophet. If you don't admit it and stop claiming God tells you things, then you are not following God. If God "speaking" to you is only a metaphorical expression of what you feel is the Holy Spirit moving in you, then it misleading others to claim God told you something. Moreover, if it is only for your personal enlightenment then why even share it with others, claiming it comes directly from God? To me, and many others, that looks like attention seeking or even arrogance. You are, of course, free to do whatever you like. Just as I am free to react however I like.
Those of you on the receiving end of these "prophecies," start calling out these imposters on their false claims. Refuse to listen and make that clear to them. They can do what they do only because people either believe them or remain silent. Do not be afraid of hurting their feelings. What they are doing is wrong on many levels. You might even be saving them or others. Pastors who endorse this are even more culpable. One must wonder if they are not reaping benefit from the dynamic, else they are too weak to apply God's own commandment in this area. Either way, they are not fit to hold the office of religious leader and you should not look to them for spiritual guidance or teaching.